Let Us Help You
If you have more questions about how our quick online service works, read through these questions: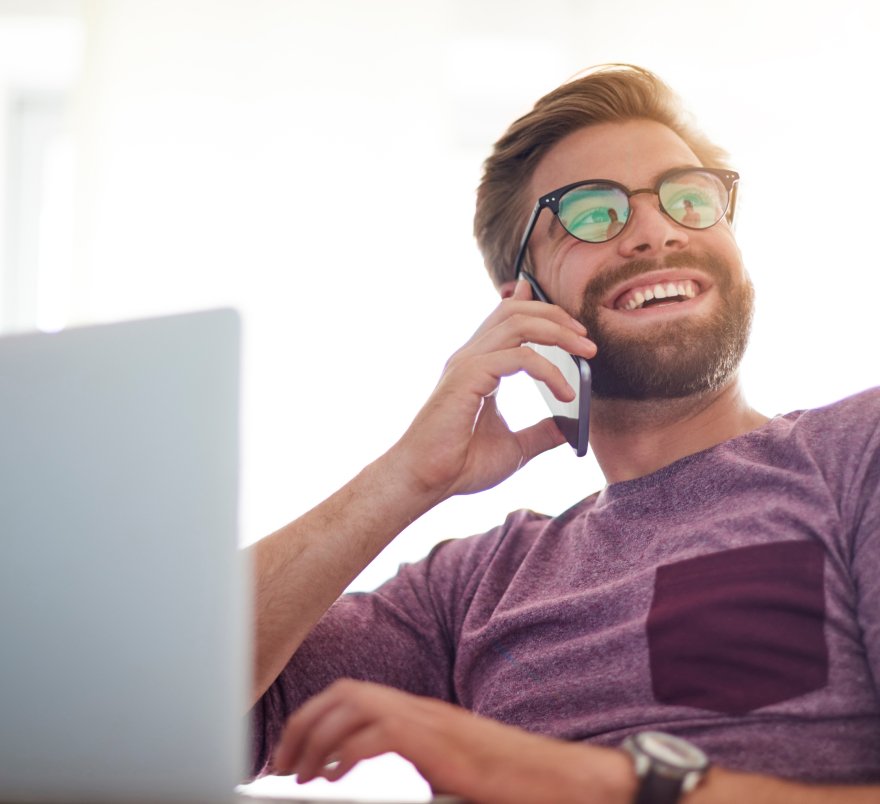 I don't understand why having a bad credit score makes it a problem to get a loan. Why is that?
The reason a lender will usually check a credit rating before approving an applicant's request for a loan is to evaluate the amount of risk involved. For instance, if you don't pay your bills on time, that is something a lender would want to know. It would mean that the lender couldn't expect to get the money back on time either. Even worse, if you actually defaulted on loans and didn't pay them at all, that would certainly raise red flags for any loan agent. However, if that was all in the past and you've created a recent history of making payments on time, a lender would be more apt to loan you money. With the online lenders that we would introduce you to, they are more lenient when it comes to credit history. It's worth it to send in your request no matter what your past credit history is like. We'll do what we can to help you find a lender.
How easy is it to get a loan with a bad credit score – is it possible?
The easiest way to get a loan with bad credit is by going with an online lender that we can forward your request to. Send your inquiry form to Advance Personal Loans and let us help. If you go to a traditional bank, it's doubtful that they will help you. That's why we have a lengthy list of trusted lenders that will help people with different types of credit. You don't need a great credit score to get a fast loan with online lenders. In addition, online loans are much faster and easier to get even if you have a poor credit record. Contact us today for more information on this.
If I get a personal loan for bad credit, how would that work?
Personal loans for bad credit are fast and easy when you send your request to us at Advance Personal Loans. We have a connection with several lenders who don't make you jump through hoops to get the loan you need quickly. Just send us your form and let us pass it on to our lenders. They will give it a quick review and make a fast decision. Right away, you'll be contacted with an offer that you can sign if you want to. Go ahead and be surprised when you contact us today!
What are the ways that I can get a better credit score?
The secret to improving your credit score is looking at your past credit history to see why your score is so bad now. Did you go through a period of unemployment or illness when you weren't able to make your payments on time? If that is the case, be very careful with making payments now, to be sure that they are never late. Do you owe a lot of money right now? That will also affect your ability to get a new loan, so consider paying that off as quickly as possible. If you still need help with improving your credit score, there are financial organizations as well as private individuals who specialize in helping people like you. When you're ready to get a quick online loan, we're ready to help you find a lender!
Get Started On Your Cash!
There's No Need to Wait!
Take the first step to cash by completing the short inquiry form and submitting it to us at Advance Personal Loans.